How and where to meet A Good Man.
I'm back guys…. two week"s in a row 😊.  This weeks topic was inspired by one of my favorite mentors Tony Gaskins.
I always find it interesting to hear men talk about what they look for in women. As well as what turns them off and on.
Dating is so these days. Especially when women outnumber men. But when getting advice from men I prefer it to be men that have been married or are currently married.
As well as men that have learned and healed from toxic relationships and behaviors.
As far as dating goes. I don't know how to date really. I have been on dates but how to date is another story. Hell, I'm still learning how to flirt lol.
One of my male eye friends told me to "make eye contact and smile." I said OKAY I think I got this and I've tried this.
But men never approach me. It's like they're intimidated by me. Little old me…. lol.
But on social media they will jump in my inbox or dm in a heartbeat lol.
So, I gathered info from Tony Gaskins and a few of my male friends and thought I'd share it with guys.
Dating Tips and Slips
Appearance
I've learned that when it comes to men, they love to see us dressed up. But they appreciate simplicity as well. They love that effortless outfit that took effort.
When dating and looking for more than a one night stand. Don't dress overly sexy. Instead try casual chic or sophisticated sexy. Men love jeans and a nice blouse or blazer.
Don't wear too much jewelry, makeup or perfume. (No bonnets, hair scarfs or slippers.)
Mini dresses are a definite No, No. You don't want too much cleavage out or your booty cheeks out. Wear things that scream wife instead of only for one-night.
Another thing that is super important would be our weight and health. Not, I'm not a size two. But there are a lot of men that love women who work out.
Especially if he's in the gym all the time. So, if you haven't been in the gym lately or ever. This just may up your chances of meeting someone new.
But don't just go to look for a guy. Workout and enjoy it 😊. It's addictive!
Right Place….. Right Time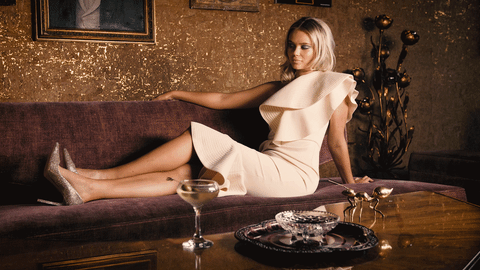 Now that you know how to dress the part. It's time to head to the right places to possibly find your forever.
Internet Cafes
Starbucks
Barnes and Nobles
Downtown Areas
Church
Bar
Date Yourself
Men find it hard and it can be intimidating approaching women when they're with a group of friends. So, it would be wise to go places alone sometime.
Men also need to see that you're approachable. We all have that one girlfriend that can be a negative Nancy.
If it bothers you that much to go out alone. Take any of your friends. .. just one. As long as it's not "Negative Nancy."
The key to dating is knowing how to date, where to go, what you want and don't want. I remember telling my therapist I like a suit and tie type of man and she asked me, "Do you go places that suit and tie men are hang out at?
My response was… No, not really! Ladies ask yourself the same question? If your answer is the same.
Now is the time to get ready, dressed and outta the damn house. Thank me Later!! Don't forget to like, comment and follow.
MEN if you reading this and would like to add your thoughts and opinions feel free to in the comments xoxo.